The export and Import division of CSL cover the whole spectrum of procurement. CSL carry out preparation of budget, identification of suppliers, conduct of market analysis, inspection of goods, preparation and issue of supply orders, shipping of goods, final delivery to the destination. The Company also liaised with cargo operators and maintained the vessel's operational readiness.
Certifications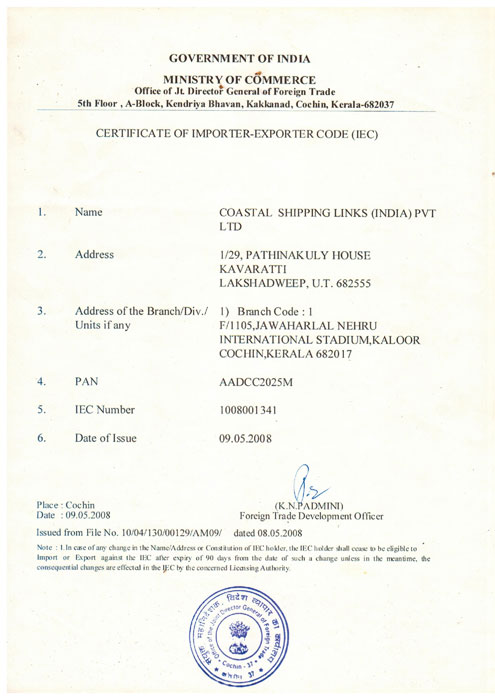 Import and Export Certificate
Our Clients








Are you looking to get help from the top exports and import providers in India?
Coastal Shipping Links will help you