At CSL we are committed in offering a full portfolio of third party technical ship management services is our team of highly skilled and dedicated superintendents. We monitor the vessels closely to ensure optimum operating efficiency. Ships under our care are inspected at regular intervals by the team of professional concerned to follow up on all aspects of shipboard operational matters and to maintain an active contact with the vessel. We ensure vessels under our management get prompt attention at all times. It is this commitment from CSL that assures every vessel's operating requirements are met and vessel operating condition is always at its peak.Our perspective is informed by the technical, operational, commercial, regulatory and environmental factors governing our industry.
Our strength is based on our experience and our history. But our success is based on our commitments, our relationships and our ability to help our clients operate more successfully in today's increasingly challenging industry. At CSL we provide experienced technical supervisors for evaluating and conducting all types of technical surveys and other requirements of the vessel.
Certifications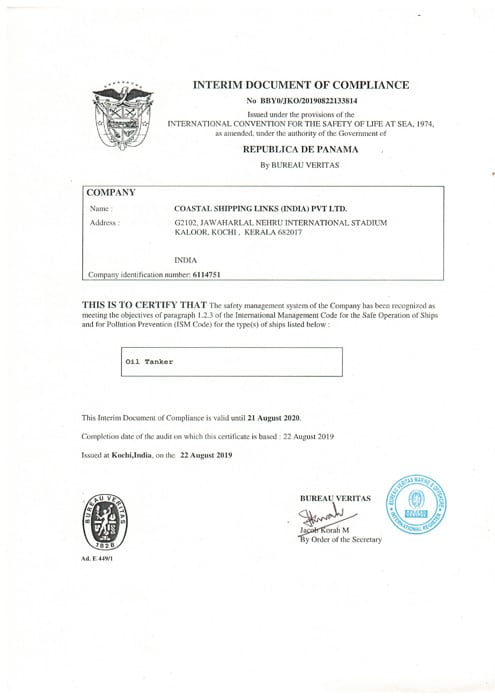 Ship Technical Management License Certificate
Our Clients








Are you interested in Ship Technical Management service from the top provider?
Coastal Shipping Links will help you